Renovations in Historic Districts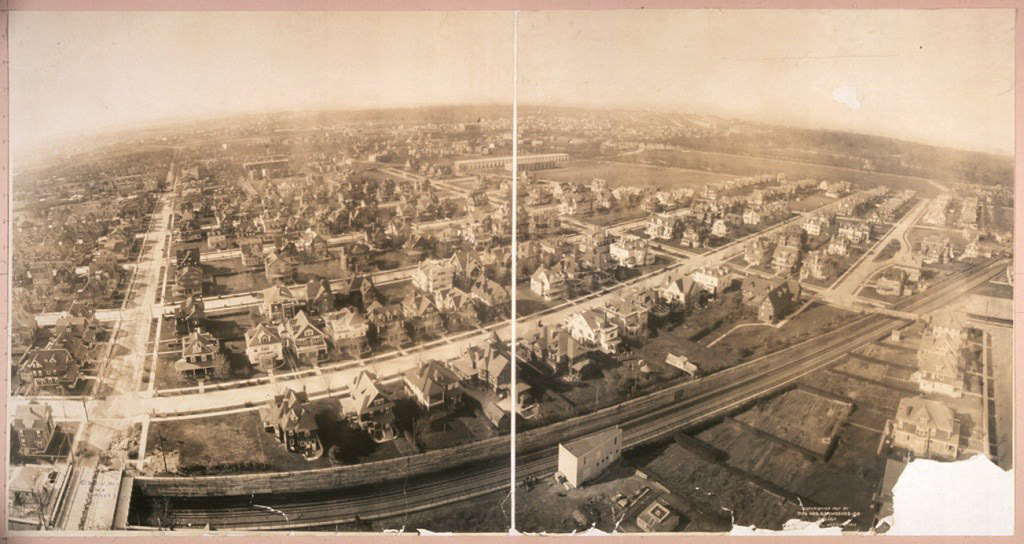 We recently designed the renovation of a house in an area of Brooklyn known as Prospect Park South, designated a Historic District by the New York City Landmarks Preservation Commission (LPC) in 1979.  This area was first developed by Dean Alvord who acquired the land in 1899.  Alvord wanted to create a rural park within the city's street and block system. To achieve this, he hired John Aitkin a Scottish landscape gardener who planted trees at the building line instead of the curb line to make the streets look wider.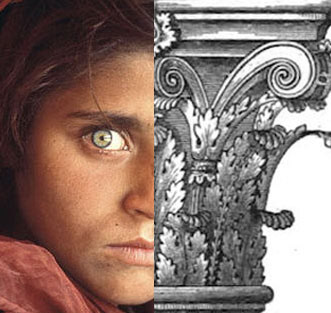 The pursuit of beauty has been with us for a very long time; Plato, Aristotle, Augustine, and Aquinas all have something to say about it. In our modern smugness we have come to associate beauty with a quest. Indeed, most of us accept the trite maxim that beauty is in the eye of the beholder as self-evident. This may be the reason that architects do not discuss beauty, because it is a question of taste.  So, architects prefer to use phrases like "form follows function" or "less is more" to justify a particular aesthetic choice. But, this sidesteps the question.

Preservation: Conservation vs. Innovation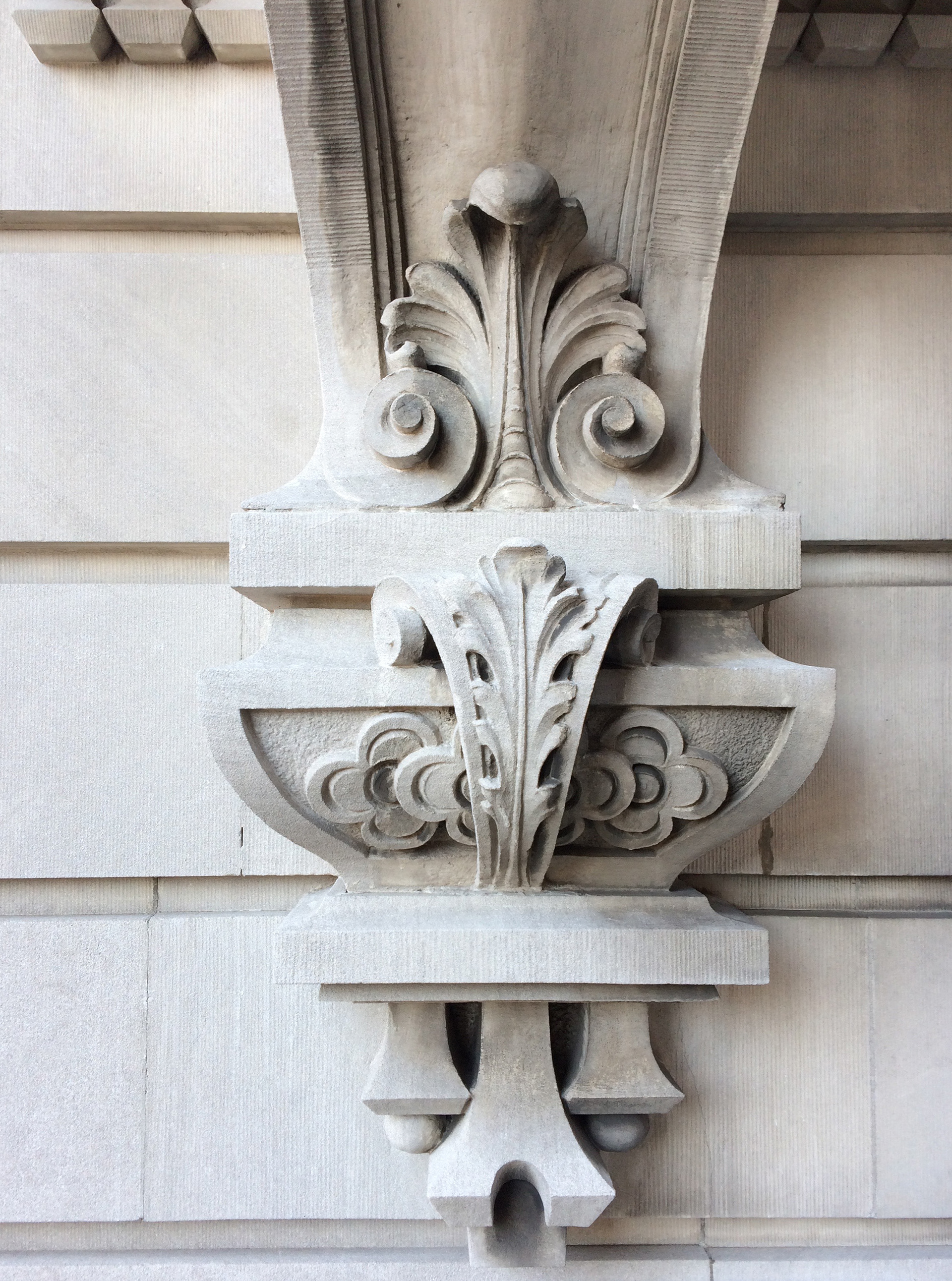 Historic preservation is arguably a game of conservation. The architect carefully examines what original building fabric can be kept, decides what needs to be preserved, and then he or she determines which elements have no historical significance and can therefore be discarded.
If the building in question is considered a NYC Landmark or is part of the National Register of Historic Buildings (official list of places and buildings considered worthy of preservation by the National Park Service, a branch of the U.S. Department of the Interior) then, this activity is carefully monitored by the agencies to ensure an accurate preservation.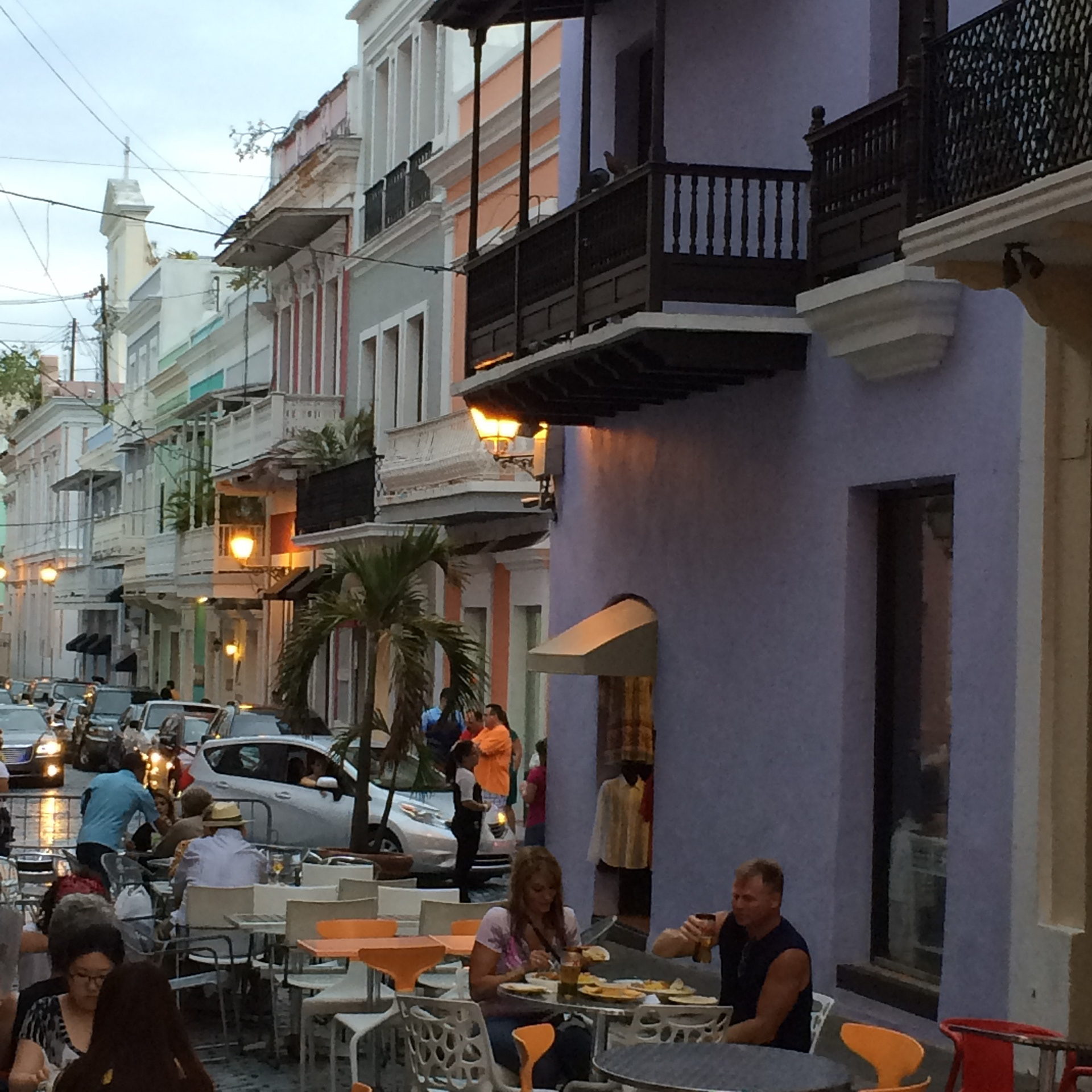 Better Living in the Tropics
      I grew up in San Juan, Puerto Rico where intense heat and bright light of the tropical sun, caressing trade wind breezes, "painted" clouds, and violent rain showers follow each other in a continuous daily sequence.  
      Everything changed for me when I went to study abroad to the US, France and Italy. It was marvelous to experience other cultures and see first-hand our European roots, but I never forgot the intoxicating climate of my beautiful island: Puerto Rico.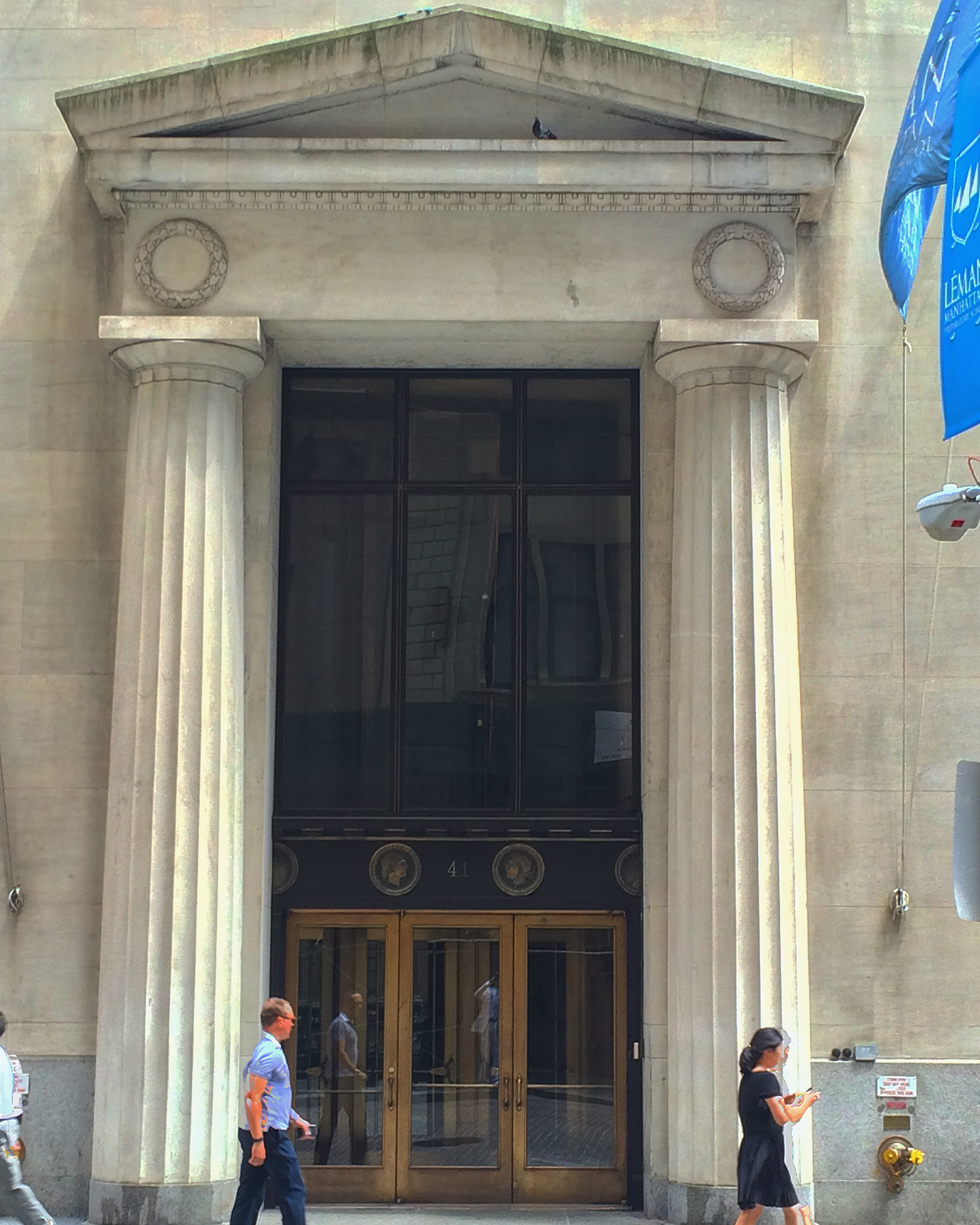 Architecture is a "language", it communicates ideas such as civic hierarchy, building type, character, use, size, order, entrance, passage, etc. Traditional architecture is shaped by its moldings; they can make a building look robust or delicate, honorific or utilitarian, inviting or intimidating, homey or solemn. Moldings are those carved or applied pieces of ornament that enrich a building's exteriors or interiors and are usually made of stone (on the exterior) or wood (on the interior).  They are the "letters" that make up architectural words and "explain"the idea of a building or it's interior. To be able to "read" these "letters" or moldings is one of the joys of experiencing traditional architecture.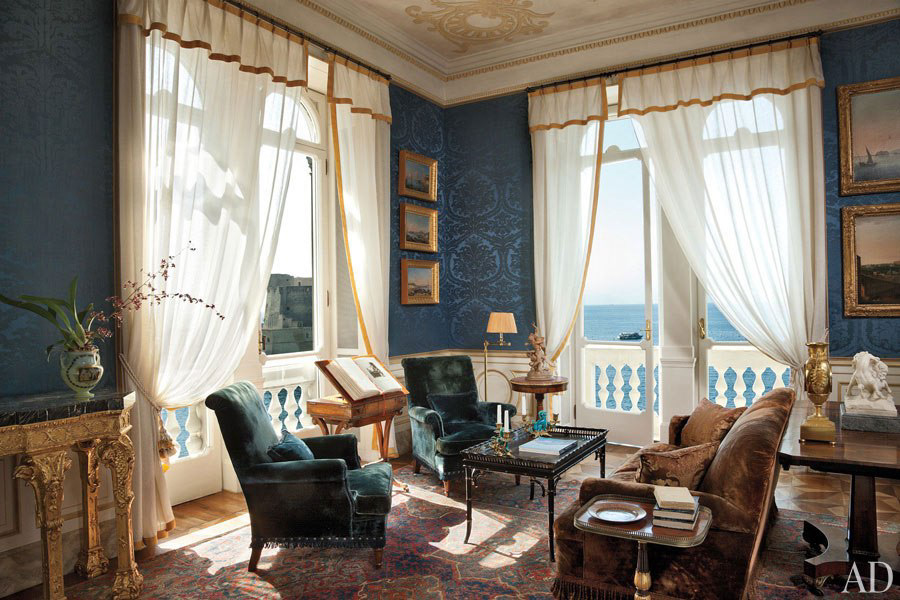 Embarking on the design of a new house or a renovation can be a tricky business, so many decisions, ranging from the relative sizes of rooms to their location; so many choices in furniture, colors, textures, finishes, art, light fixtures, plumbing fixtures, doors, windows, finish hardware, window treatments, etc. Some people engage an architect to help them sort things out, while others feel that a decorator is the way to go. How to decide whom to hire is not always obvious.  
On Choosing Residential Light Fixtures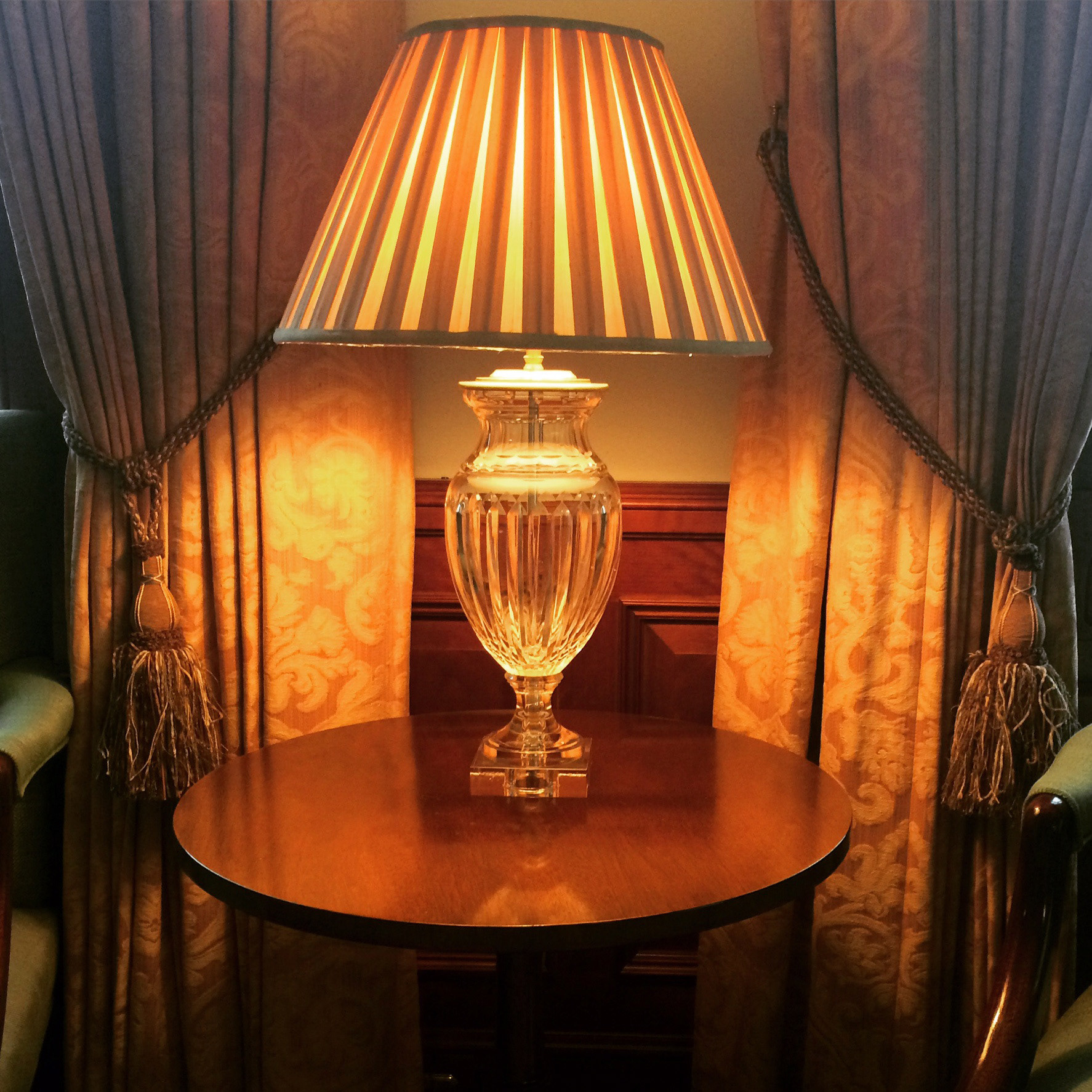 As modern as we all think of ourselves, most of us live in traditional houses because we like how comfortable we feel in them. When choosing light fixtures for those same houses, our choices are usually based on:
1-     the latest fad such as: downlights, halogen, compact fluorescents or LEDs;
2-     the style and period of our house
3-     personal taste.
Without downplaying the role of fad, style, or taste, this article discusses a more informed basis for making such decision based on basic principles that come from my own experience with clients, lighting consultants, and decorators.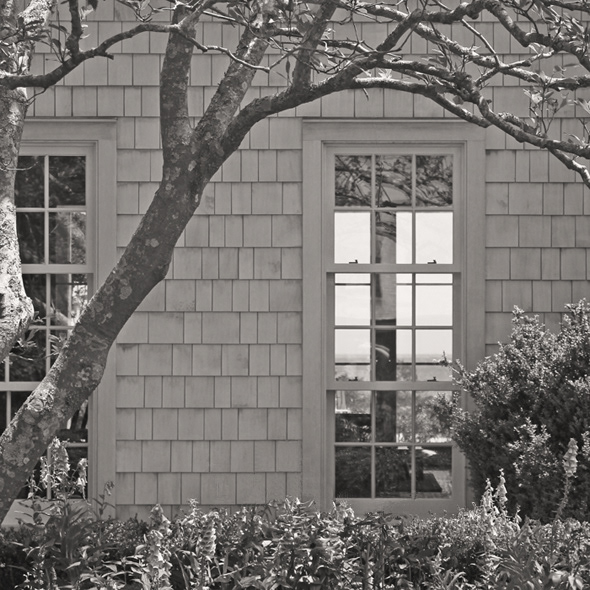 Choosing windows correctly could become a daunting task; there are many companies to choose from and even after you find the right company, there are lots of window types to consider. The following is meant to give homeowners an orientation of the relevant issues and aspects on this topic. I will discuss five ideas, in more detail:
1-    Choosing a reputable company.
2-    Understanding the relationship between the house's character and the window's "look".
3-    Window types: casement, awning, double hung, sliding.
4-   Understanding the differences between applied mullions, simulated divided lights, and truly divided lights.
5-    Hurricane resistant windows.
Choosing Plumbing Fixtures
Remodeling or building a new house or apartment brings about a series of decisions which may feel daunting for the Owners or even for some designers.  One such decision is related to bathrooms and kitchens: how to select the correct plumbing fittings. Everyone comes in close contact with plumbing fittings so their visual appearance is as important as architectural hardware (discussed in another post). In general, plumbing fittings refer to faucets as well as the valves which are usually behind the walls.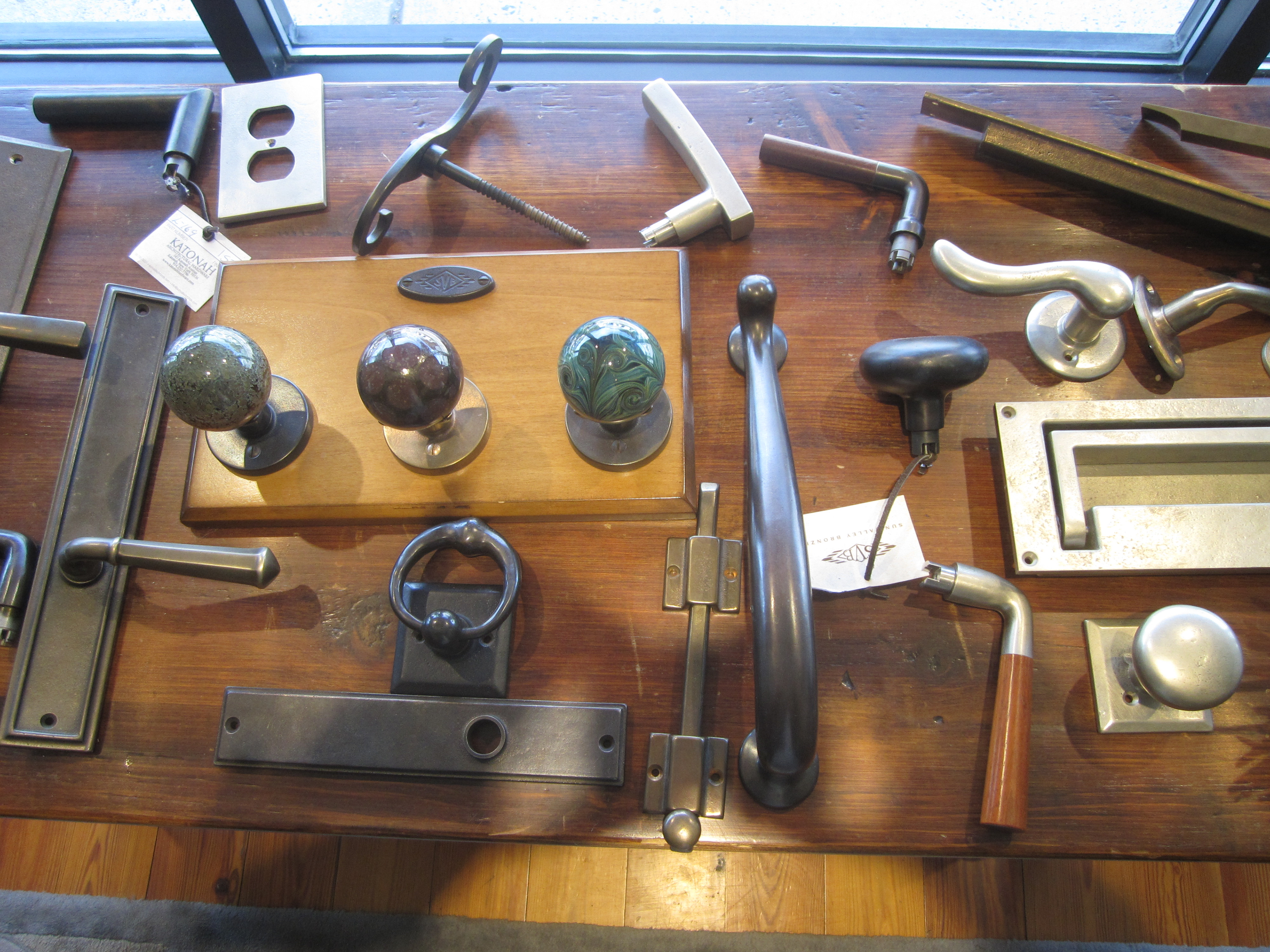 Architectural hardware is the generic name given to door knobs, door pulls, levers, turn pieces, door stops, hinges, window sash locks, cabinet knobs and locks, pocketing door hardware, latches and catches, surface bolts, etc. While having the practical function of being the interface to open and close doors and windows, they are in effect akin to a building's jewelry and should be carefully chosen to reinforce and clarify the purpose and hierarchy of rooms within the building. 
Apartments For Better Living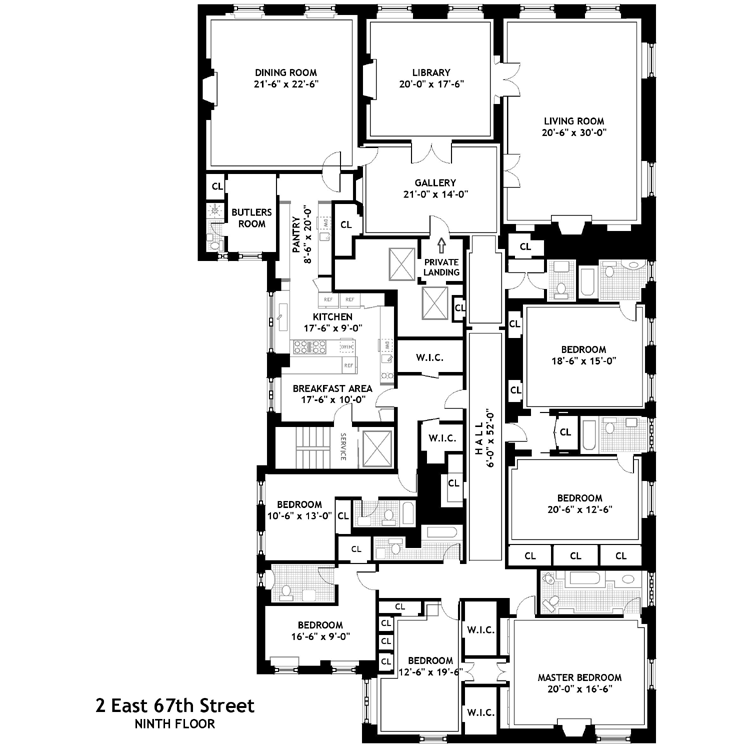 This post will focus on apartments in New York City because that is where I have worked most of my professional life, and I thoroughly enjoy designing them. The issues related to apartment design can be generally classified into 3 categories: design, technical, and permit related. The broad subject of design is influenced by personal predilections, functionality, and the building's architecture. Technical issues range from how to deal with heating, ventilation and air-conditioning (HVAC), placement of the plumbing fixtures, audio-visual, lighting, and electrical considerations. While obtaining a construction permit is a must, coop or condo board approval is equally important for buildings in NYC.  So ample review time must be part of the project's schedule.
What is the difference between architecture and building? For some, the difference is related to the structure's use, i.e: all public buildings are architecture whereas, all domestic or industrial buildings are simply places for people to take shelter from the weather. Yet there are beautiful pavilions, small buildings, and houses which are considered great works of architecture.  For others, the significance of the structure is what separates architecture from mere building. This would suggest that the Philadelphia Waterworks by Benjamin Latrobe is mere shelter for waterworks equipment, whereas Snow White's Castle (a very significant structure for many) is architecture...
Townhouses For Better Living

Most townhouses in New York City were built between the 1860's and the the 1930's and vary greatly in architectural expression. Some townhouses are also called brownstones; this term refers to those that were constructed with sandstone of reddish-brownish color which was commonly used as a building material at the turn of the 20th Century on the East Coast. As a typology, New York City townhouses are usually narrow buildings with three to four stories and a basement or garden floor. The floor plan's organization is dictated by window placement. Since the sidewall of the buildings abut, windows are only possible on the front and back walls.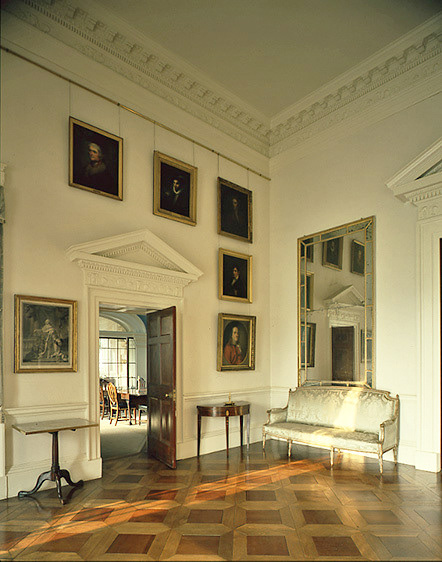 As architects, we may sometimes get involved in "controversial" conversations about the latest architectural design article in the NY Times, taste, or modern versus traditional design.  My friends know that I have been involved in designing houses for high net worth individuals and they think that my taste has developed to the point where whatever I say will be colored by that experience.  Some of them, those who know me better, freely ask my opinions on how they could improve their living room, bathroom, or kitchen. They are taken by surprise when I tell them that the principles to find the "solution" for their particular problem are the same principles that we use to guide our decisions with all of our clients.